STERLING OHIO RAILFANS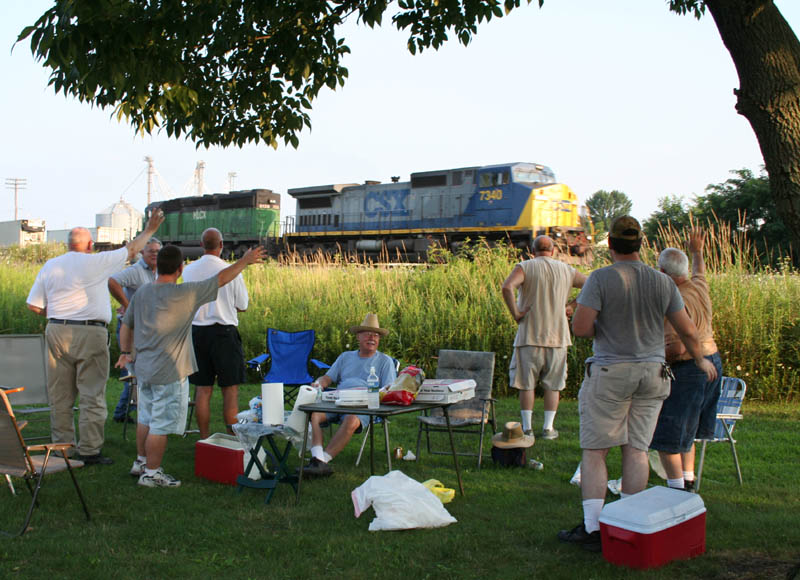 ALSO KNOWN AS
"THE LOOP"


Sterling is located at BG 155.5 on the Great Lakes Division New Castle Subdivision (New Castle, PA to Boyd (Greenwich,Oh) The CL&W Subdivision junctions at Sterling. Visit Jeff Knorek's excellent site to learn all about the New Castle Sub
The CSXT New Castle Subdivision
Loop members can be found at almost anytime at the wye in Sterling. The regular club meeting is every Wednesday at 4:00 p.m. All members carry the following identification card. Stop by and say hi!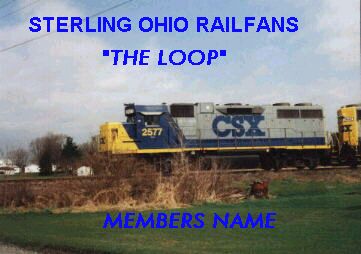 Click here to view The Loopphotos Slideshow to
view the great variety of trains and power that can
be seen at Sterling!
Photos by Mitch Reed and Brian Smith
THANKS FOR THE MEMORIES BIG KEN!