Operating HO scale Coal Loadout
I built this loadout in the fall of 2008. After I realized it was on a 12 inch square base, I made it a Free-mo mini-mo and it has to date been included in one setup. It was also featured in the April 2010 issue of Railroad Model Craftsman and here a couple finished photos not in the article.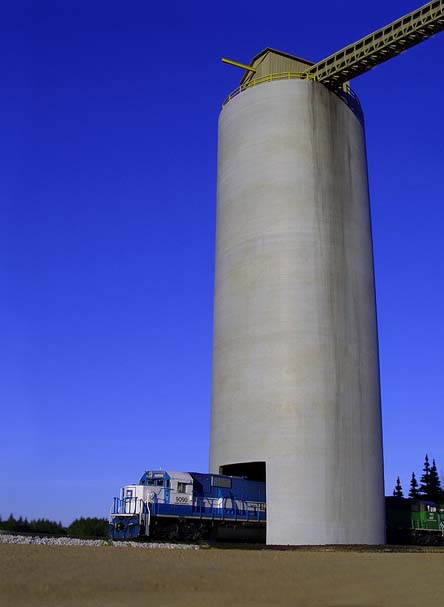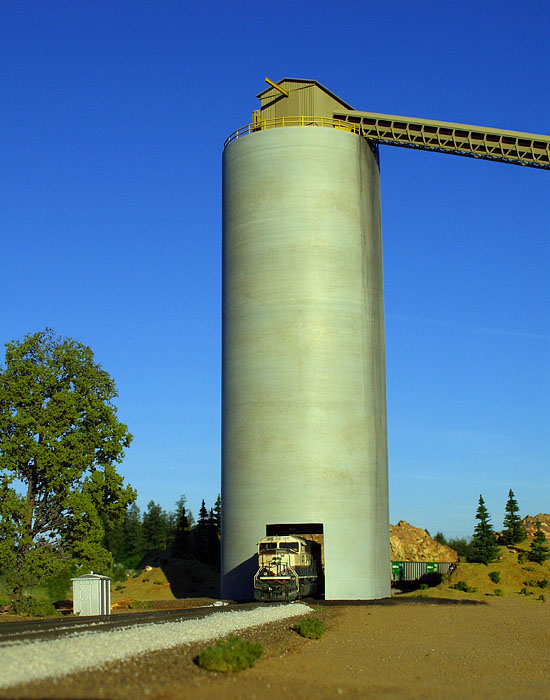 I built it from a piece of 6 inch drain pipe, a couple Tortise switch motors and stuff from my scrap box. It will, once set up, load the trains automatically. I can set down the train controller and the loadout controller and watch empty cars go in one side and loads come out the other.
These are the parts that make it go. The two switch motors are under the base and move the chute back and forth and open and close the gate.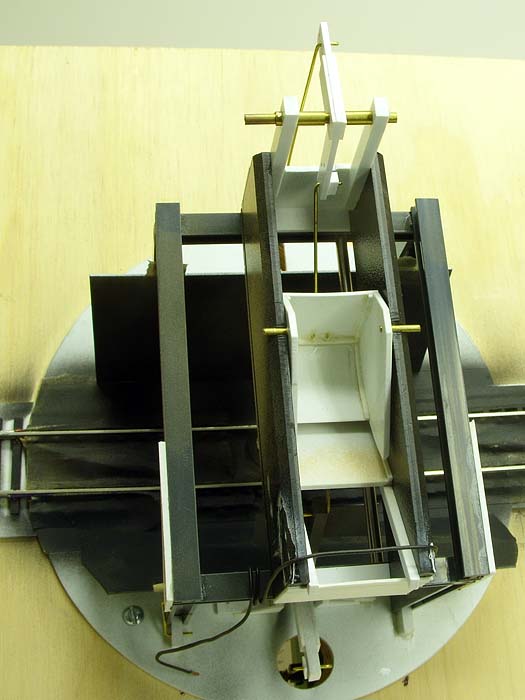 Here is how my first attempt at a loadout began.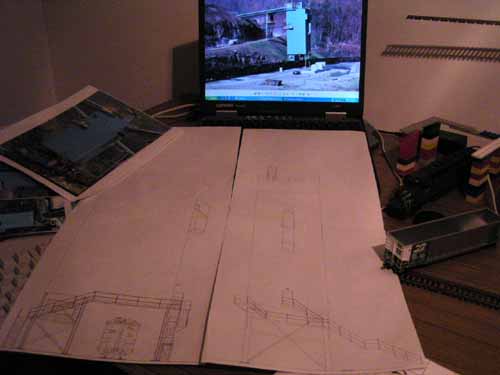 7/23/04 Progress photo.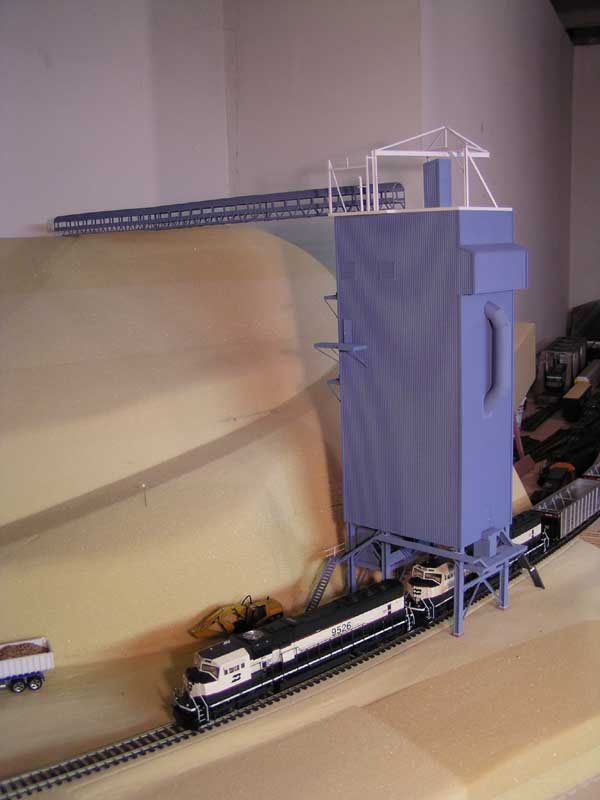 12/03/04 A photo taken right after the cleanup from the first big spill at the loadout. I still haven't figured out a way to represent the handrails or all the rooftop details and several years later this loadout still looks similar.
web counter
1/29/112108
10/21/07 1
12/19/04