The Original
22nd Annual
Spring Show/Swap
MARCH 12, 2017
CEDARBURG, WI




MULTIPLE SCALES OF OPERATING TRAINS
ALL SCALES MODEL TRAIN SWAP MEET
50+ SWAP TABLES
AND MUCH MORE !!!
CIRCLE B RECREATION
IN CEDARBURG, WI
LOCATED AT 6261 Hwy. 60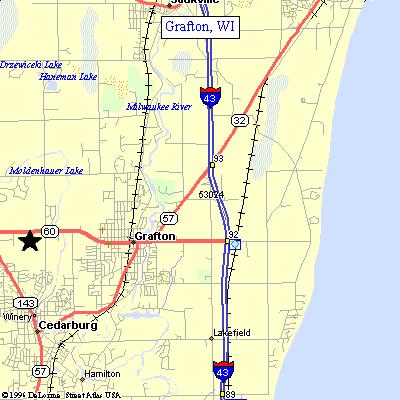 FROM MILWAUKEE: TAKE I-43 NORTH TO HWY. 60 EXIT.
GO WEST ON HWY. 60 FOR 4 MILES.


ADMISSION:
ADULTS: $3.00
CHILDREN: UNDER 12 FREE! W/ ADULT
ANY QUESTIONS PLEASE CLICK ON THE
MAILBOX BELOW TO E-MAIL US.


Notice to swap dealers:
Swap tables are available!
PLEASE SUPPORT OUR SHOW SPONSORS

Tires Unlimited

Automotive Services

1557 N. Wisconsin St.

Port Washington, WI

Pn: 262-284-4414 Fax: 262-284-5501