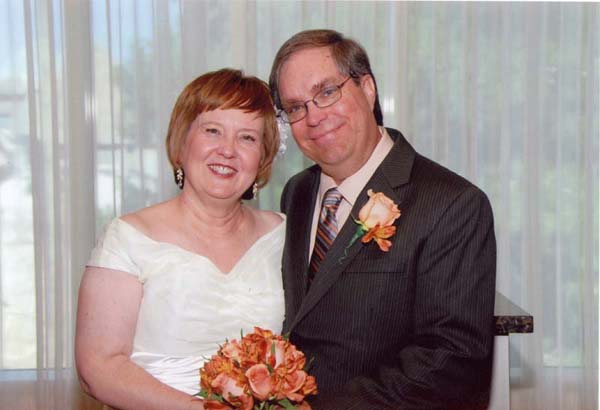 Yep, that's me above.
and my wife Ann
(May of 2009)

Links to Family

Ann Palik, MFT at Therapy-Conscious.com. Ann is a professional psychotherapist specializing in singles and couples counseling, personal growth, and pet bereavement
Marc Schifer, my brother the software QA expert, and is into Science Fiction and Astronomy

Peri Riggins, my sister who has more model horses than I have trains!


Links to Friends on the web

Dennis Pearson ,Who is into old Dodge Brothers trucks and collects Kerosene Lanterns

Steve Riggins, A Geek and proud of it! He writes multimedia applications for the Macintosh.

Peter McClosky, N6TGZ , Works at JPL and is member of the Amtrak Model Railroad Club and Business Manager of the Southern Pacific Historical and Technical Society
Back to Scott Schifer's Home Page!