BN 7023
BN 7023 started life in December of 1977. It was wrecked, maybe January 11, 1988, and rebuilt with parts from an SD45, possibly BN 6652 (from the BN Yahoo list). It was renumbered BNSF 7023 in December of 2001. I started with an undecorated Athearn SD40-2 and Kato SD45 shell.
First, I removed several parts for replacement.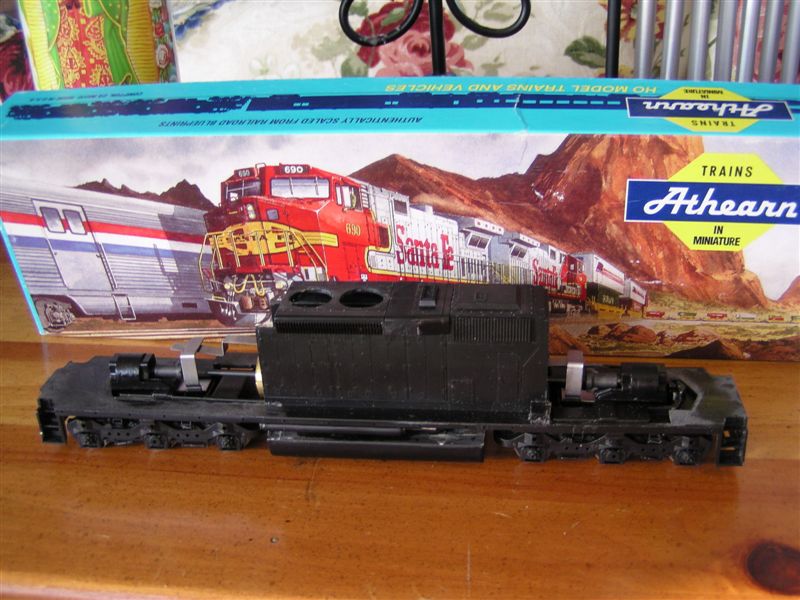 Next, I moved each truck 9 scale inches toward its respective pilot to get the model to the correct wheelbase. I added .080 to the rear of the fuel tank and .020 to the front. Now the locomotive matches the drawing in the Kalmbach Diesel Cyclopedia. Brian Rutherford kindly pointed out the stepwells have the wrong angle on the inboard side, a fact I was trying to ignore. He also mentioned that Kato SD45s have the correct angle so I replaced the Athearn stepwells with the Kato ones. Railflyer Products has the correct steps. I removed all the pilot detail and built scale coupler pockets. Railflyer has those too.
A photo comparing a detailed and painted SD40-2 to a more modified but unpainted SD40-2.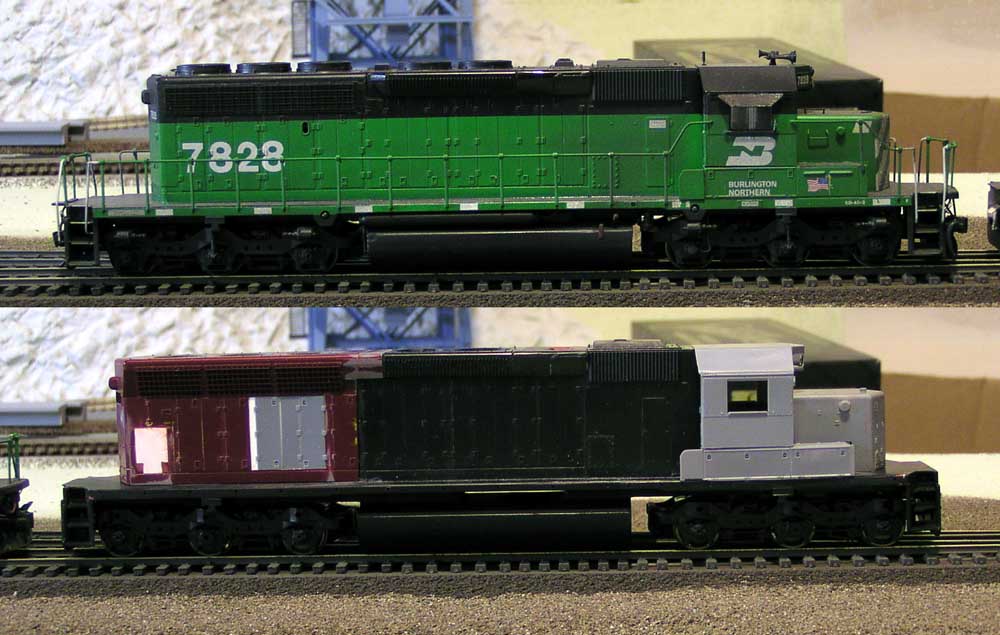 I really like the Cannon fans. Especially after a little modification.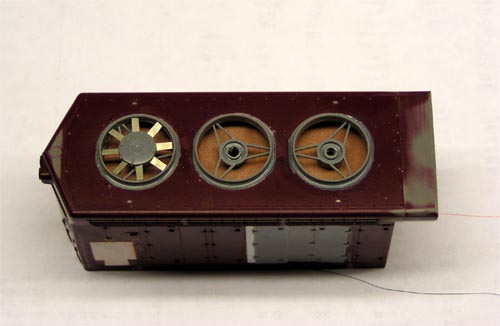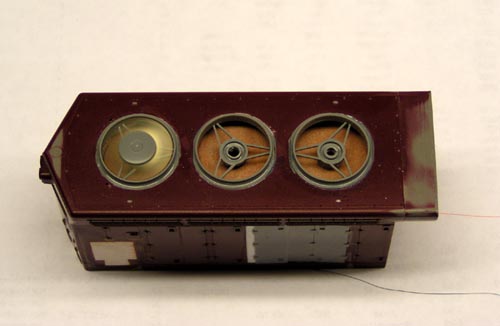 More to follow.....
free web counter
10/13/07 633
2/6/07/96
1/18/07