Trinity Valley Railroad Historical Association
Post Office Box 6743
Fort Worth, Texas 76115-0743

---
Welcome! The Trinity Valley Railroad Historical Association had its beginnings as Trinity Valley Railfans in 1959, to promote public interest in the railroad industry through rail travel, excursions, and procuring historical data.

Today, the TVRHA continues its mission as a non-profit educational organization to promote public interest in the railroading industry through the collection and preservation of historic artifacts, rolling-stock, and locomotives; and through the preservation of local and regional railroad history.

See Breaking News

The TVRHA has acquired and is currently restoring a small collection of 1920's to 1950's-era freight cars significant to Fort Worth's railroading heritage. All work performed by the Association is on a voluntary basis, and the group is currently funded by dues and donations.

The Association's "pride n' joy" is former Angelina & Neches River #208, a 1912-vintage Baldwin 2-6-0 "Mogul" type steam locomotive, currently located in French Lick, Indiana, at the Indiana Railway Museum. The TVRHA is also working to establish the Texas Railroad Museum, a rail historical & interpretive center in the Fort Worth metroplex. It is planned to return #208 to Fort Worth to be displayed at the new museum facility.

Please join us! Click here for Membership Form.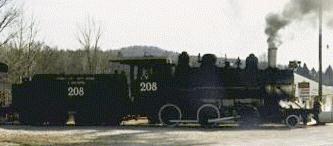 former A&NR #208, in Indiana.

Click here for more Photos!

FOR SALE: TWO 50's-era Armour Ice Reefer Cars

Two 50's-era Armour ice reefer[s] for sale. Built by Pacific Car & Foundry [PCF]. Fair condition. On GSC friction trucks, as-is. Buyer to remove. Contact us at tvrha2001@yahoo.com.

Chinese 'QJ' 2-10-2 locomotives operate in America

Images by railfan photographer Tom McNair as Chinese Class QJ Steam Locomotives #6988 and #7081 operated along with ex-Milwaukee Road Northern #261 in Iowa & Illinois in September (NOTE, clicking on each image will link to full-size photo-page; USE your browser's 'BACK' button to return here):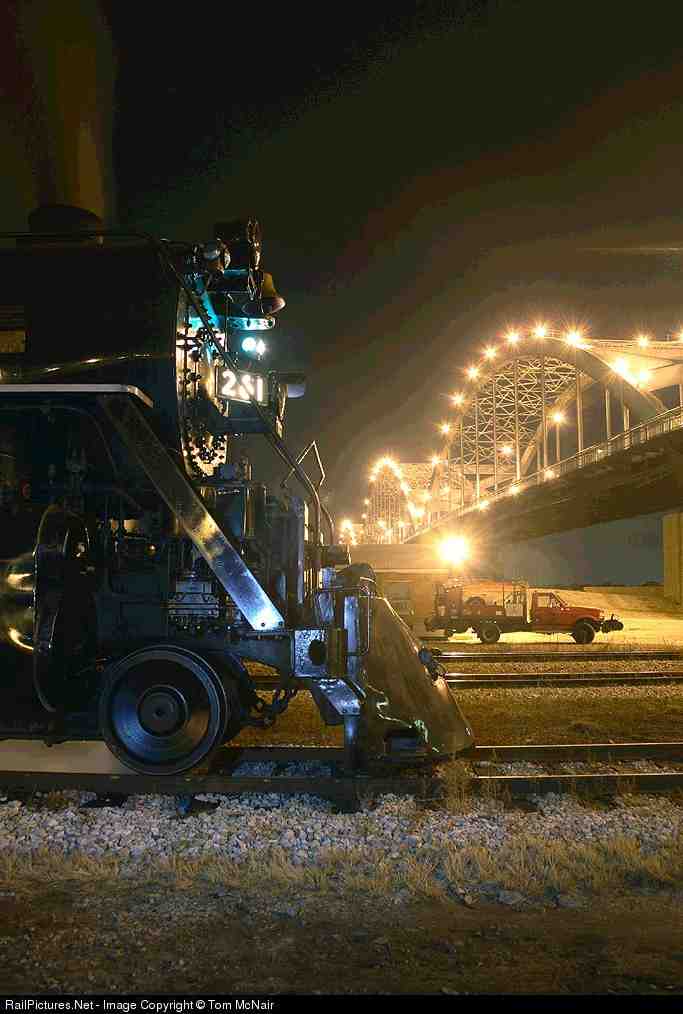 Night view of Milwuakee Road #261 and Centennial Bridge, Sept 13th.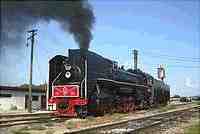 QJ 6988 at Iowa Interstate's Rock Island, Illinois Yard, Sept 7, 2006.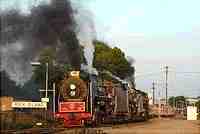 QJs & MILW261 tripleheader at Rock Island, Illinois, Sept 16, 2006.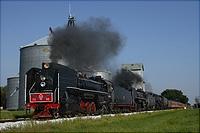 QJ 6988 & 7081 with MILW 261 haul excursion at Mineral, Illinois, Sept 16, '06.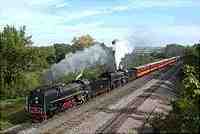 QJ 6988 & 7081 lead Riverway Excursion at Davenport, Iowa, Sept 17 2006.

See more of Tom McNair's images at:
http://www.railpictures.net/showphotos.php?offset=0&where=||||||||1|5252|||||||||||||||||||||||||&newdisplay=5

News, June 2006

Union Pacific 844 Roams the Southern Plains

Images by railfan photographer Tom Gault as UPRR Steam Locomotive #844 passed through Kansas on its tour of the southern Great Plains and the Southwest (Photos link to rail image site):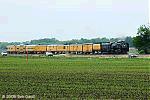 UPRR 844 at Rossville, Kansas May 1st 2006 [Photo by Tom Gault]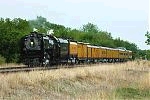 UPRR 844 through Volland, Kansas May 1st 2006 [Photo by Tom Gault]


Pages updated fairly regularly. Please check back soon!
---
Our Site graciously hosted by