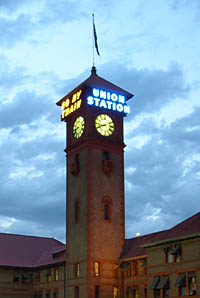 Welcome to GoByTrain.us, a site developed by several of us railbuffs and advocates. While we have several ideas in store for this site, it'll take some time to develop all the content. During the meantime, a couple treats are up for viewing!


Amtrak Locomotive and Car Notes


By Geoff Sarbutt



Amtrak Horn Status


By Michael Hansen

Following problems with our original server provider, we are now back on a new server in a basic form. Full site recontruction is not complete but temporary pages are available on the above links.